In 2022, organizations are continually searching for the best company swag ideas. Some of these companies are looking to stand out with unique, branded swag, while others want to offer more practical company gifts, corporate event giveaways, and promotional products.
Below we have highlighted 5 simple company swag ideas that will resonate with your employees, customers, and prospects! These are perfect for every type of occasion from employee welcome kits to conference swag giveaways.
Related – 5 Great Company Swag Ideas for 2022
Camping Cup – Perfect for every occasion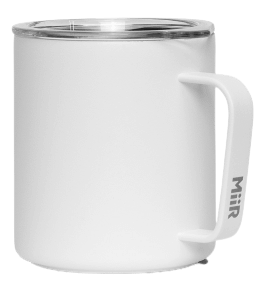 Why not ditch the old mug and get your employees the only cup they will ever need? This custom MiiR Vacuum Insulated Camping Cup will help your employees enjoy that coffee or tea all morning long. Our customers love this mugs durability, as we as its ability to keep drinks at the perfect temperature.
Even better than an awesome mug, MiiR donates a portion of all profit to charity via their Giving Code!
Backpack – Great for the quickly growing company
Don't you want one backpack that is versatile enough for work and the trail? A custom North Face Crestone Backpack is the perfect bag for a trip to the office or hike in the forest. Our customers love this backpack's versatility, size, and features.
Travel Wine Set – Eye catching company swag idea
What better way to enjoy nature, relax at a park, or chill in the backyard than with a wine travel set? This custom MiiR Vacuum Insulated Wine Bottle and Wine Tumblers are the perfect thing to keep that wine nice and chill all day. Our customers love the ability to casually have the perfect glass of wine in any setting.
Related: MiiR Give Code
Sweatshirt or Hoodie – Classic and loved
When is the last time you enjoyed getting cozy and relaxing in your favorite sweatshirt or hoodie? There are many products out there, but we love the custom Cotton Heritage sweatshirts and hoodies. Our customers like the extremely soft fleece interior, combine with their modern fit.
Can Chillers – Company swag idea for the "chill" business
Is there anything better than cracking into an ice cold beer? This custom MiiR Vacuum Insulated Can Chiller is the perfect companion for keeping your beer cold and your hands warm. Our customers love how they don't feel rushed drinking their beer and can savor their drink.
Related: MiiR Give Code